Your partner for quality, innovative,
and secure data solutions.
Our Mission
At Future Analytics, we're on a mission to simplify the complexities of the digital realm. Our goal is to empower businesses, enabling them to harness data analytics and drive digital transformation at their own pace.

We envision a future where every business achieves digital maturity, nurtured by our commitment to trust, continuous learning, and unparalleled cybersecurity standards. Partner with us for a journey built on integrity, innovation, and consistent quality.
Featured Solutions
Power BI Project MVP Kickstarter
Microsoft Fabric Accelerator
Data Analytics as a Service
our services
At Future Analytics we offer customised data solutions to drive your business forward. Stay ahead of the curve with our comprehensive services.
Technology Partners
We are proud to work with a range of technology partners, including Databricks, Power BI, and more. This enables us to offer our clients the best solutions tailored to their specific needs as they navigate the future of data-driven decision-making.
Why choose future analytics?
Comprehensive Services
Creative and Innovative
Adaptive and Efficient
Cost-Effective Solutions
Customer-Centric Approach
Our Process at Future Analytics
At Future Analytics, we follow an agile methodology, prioritizing business value and rapid results. Our unique discovery portal is specifically designed to capture requirements for BI dashboards and analytics projects. This helps set the critical path and ensures the project's success. Our highly experienced principal consultant oversees the approach, while our personable and driven team collaborates closely with clients, offering expertise in various tools and technologies to help shape the future of your business.
Featured Projects
Enterprise Insights - Multinational FMCG brand
Our client, a leader in the Fast-Moving Consumer Goods (FMCG) retail sector, faced an analytics challenge. They needed a comprehensive solution to gain insights from the highest echelons of the organization down to the individual country managers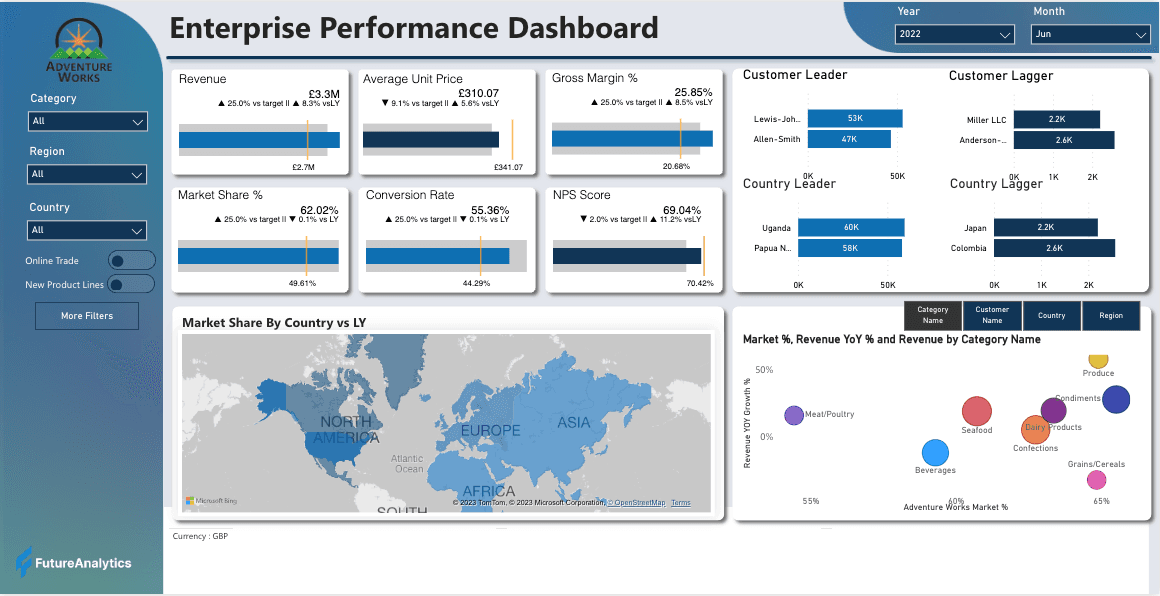 UX Analysis - Lnet Digital
Lnet Digital, a specialised digital marketing research agency, faced a challenge with their innovative Biometric User Experience Testing Service. Although the service offered unique insights into user behaviour through eye-tracking and facial expression tests, the processing and reporting of this data were labour-intensive and time-consuming.

The conventional approach created bottlenecks in the system that were a hindrance to productivity and insight generation.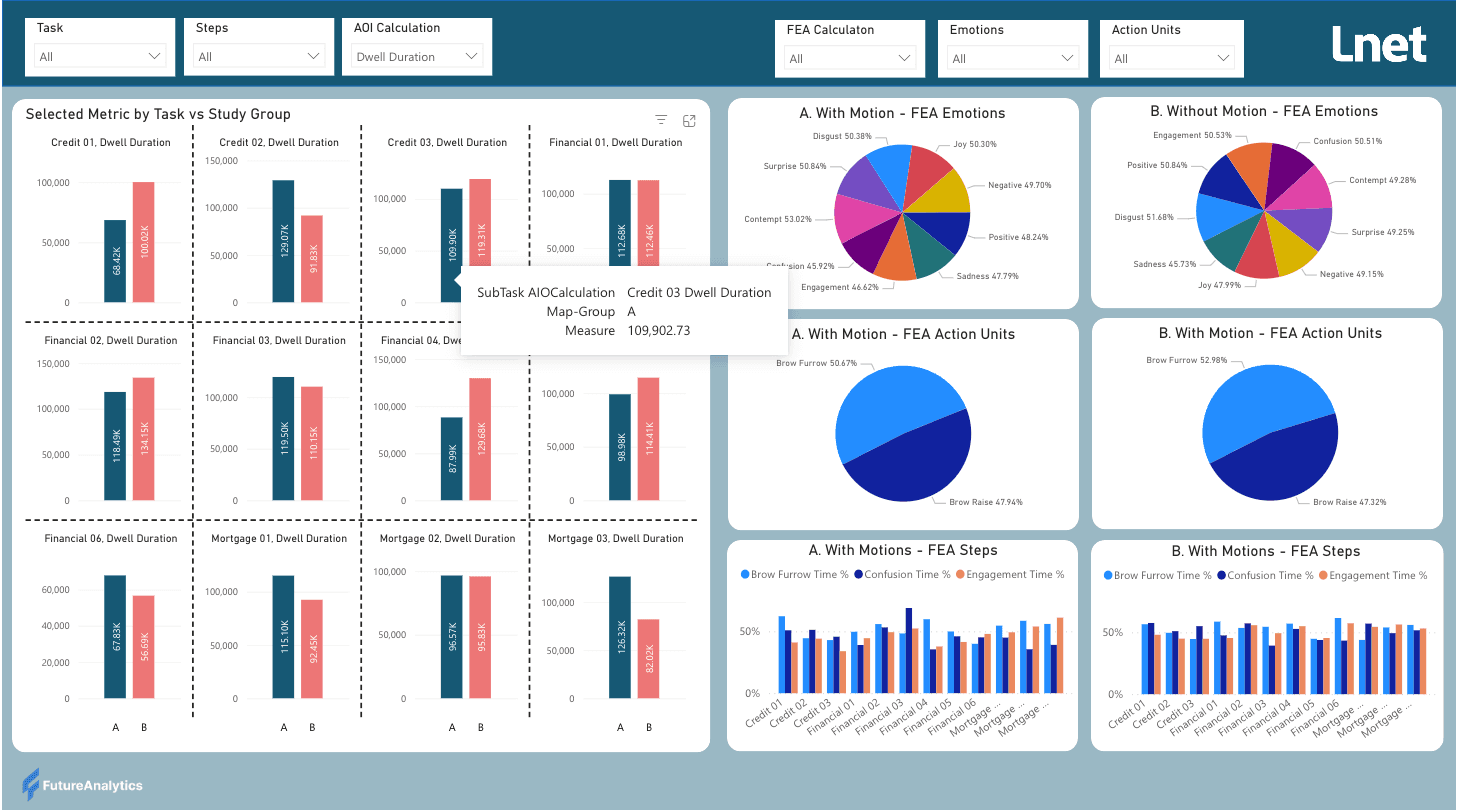 Connect With Us
Discover the difference Future Analytics can make for your business. Get in touch with us today and take the first step towards a brighter, data-driven future!